Life, Love, Freedom
The "Neustadt" is the cultural centre of Dresden, a neighbourhood with many clubs, pubs, cultural associations and street art. Punks and lawyers, locals and foreigners live here together: it is a colourful mix of different world views and lifestyles. There is lots of life in the neighbourhood still taking place on the streets, especially in the summer during the district festival "Bunte Republik Neustadt" (Colourful Republic of Neustadt) in mid-June. 90 % of the houses here today date from the Wilhelminian period, around the end of the 19th century. While Dresden city centre was bombed in February 1945, Neustadt was largely spared. That is why the name is somewhat misleading; in fact, some of the oldest houses in Dresden can be found here.

history
In GDR times, Neustadt was rather unattractive. Almost no flat had a bathroom; the toilets were usually outside the flat, and coal was used for heating. However, the structural and social devaluation of Neustadt did not only have negative consequences as a free space was created for people who did not know what to do with the GDR regime. There was room for unconventional lifestyles in the Neustadt. The newcomers were mainly young people, mostly students and artists, who rented free flats as illegal tenants. They developed a new character for the neighbourhood: the colourful Neustadt was born, an image that lives on to this day.
The year 1990 can be seen as a key year for the subsequent development of Neustadt. In that year, people experienced a sense of freedom like never before. Projects, pubs and initiatives mushroomed. No one could stop this proliferation. The absence of any authority was experience to its fullest.

the Neustadt quarter today
Due to its prime location and fascinating old buildings, Neustadt represents a special attraction to investors. Since 1991, Neustadt has been officially designated as a redevelopment area, and has since developed from a grey zone into a very popular residential area because it is central and intact.
This phenomenon went together with gentrification. Moving from squatters, black tenants, illegal pubs, towards a colourful variety of pubs that is probably unparalleled in Germany and nice, small and expensive clothing shops, anti-graffiti campaigns, etc.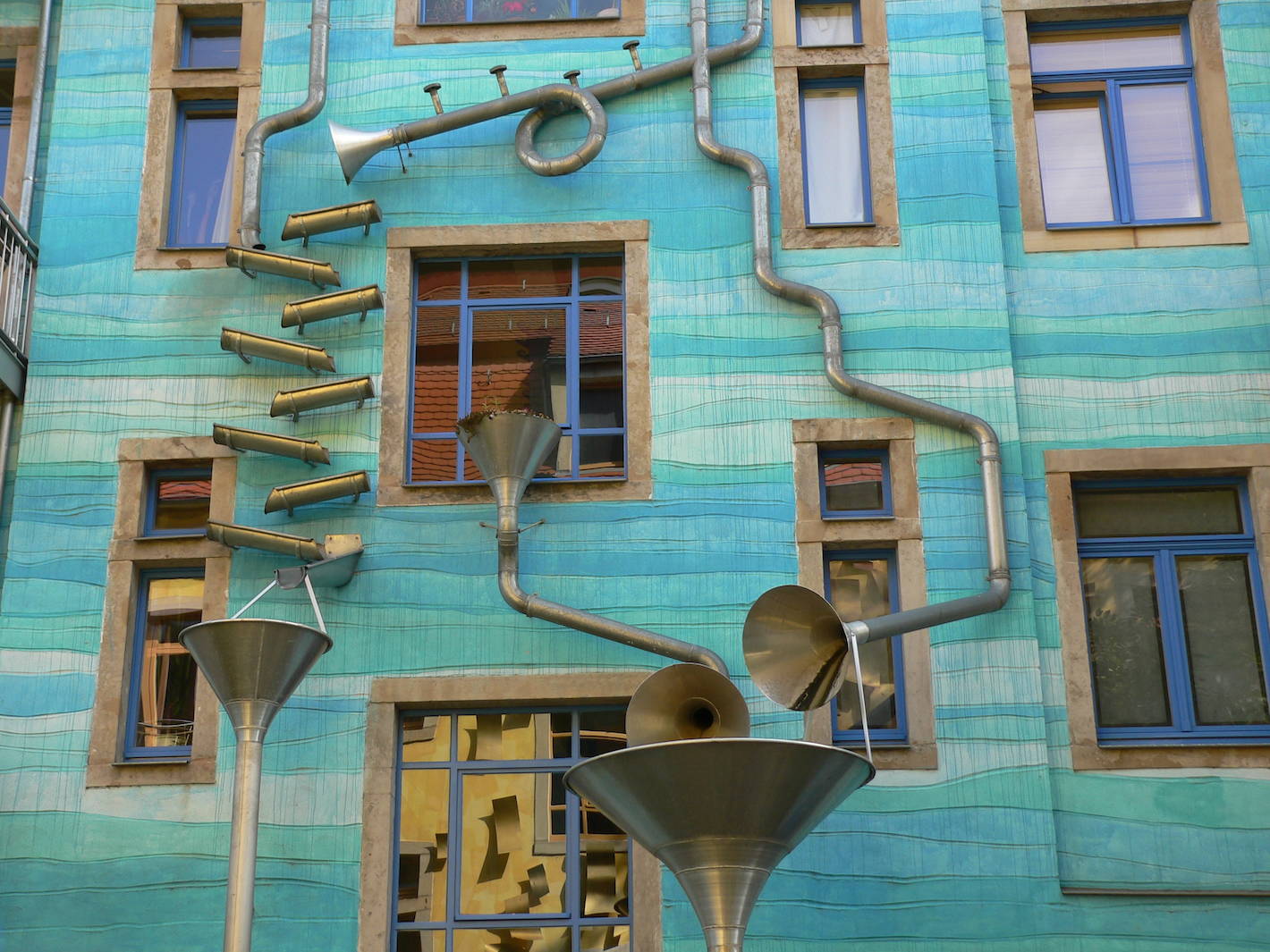 Hostels in Dresden
While staying at Lollis Homestay or Hostel Mondpalast, you'll find yourselves in the heart of Neustadt and can enjoy the many entertainment options, but also get to know the more controversial sides of this district, and its key role in the historical and political development of the city of Dresden.